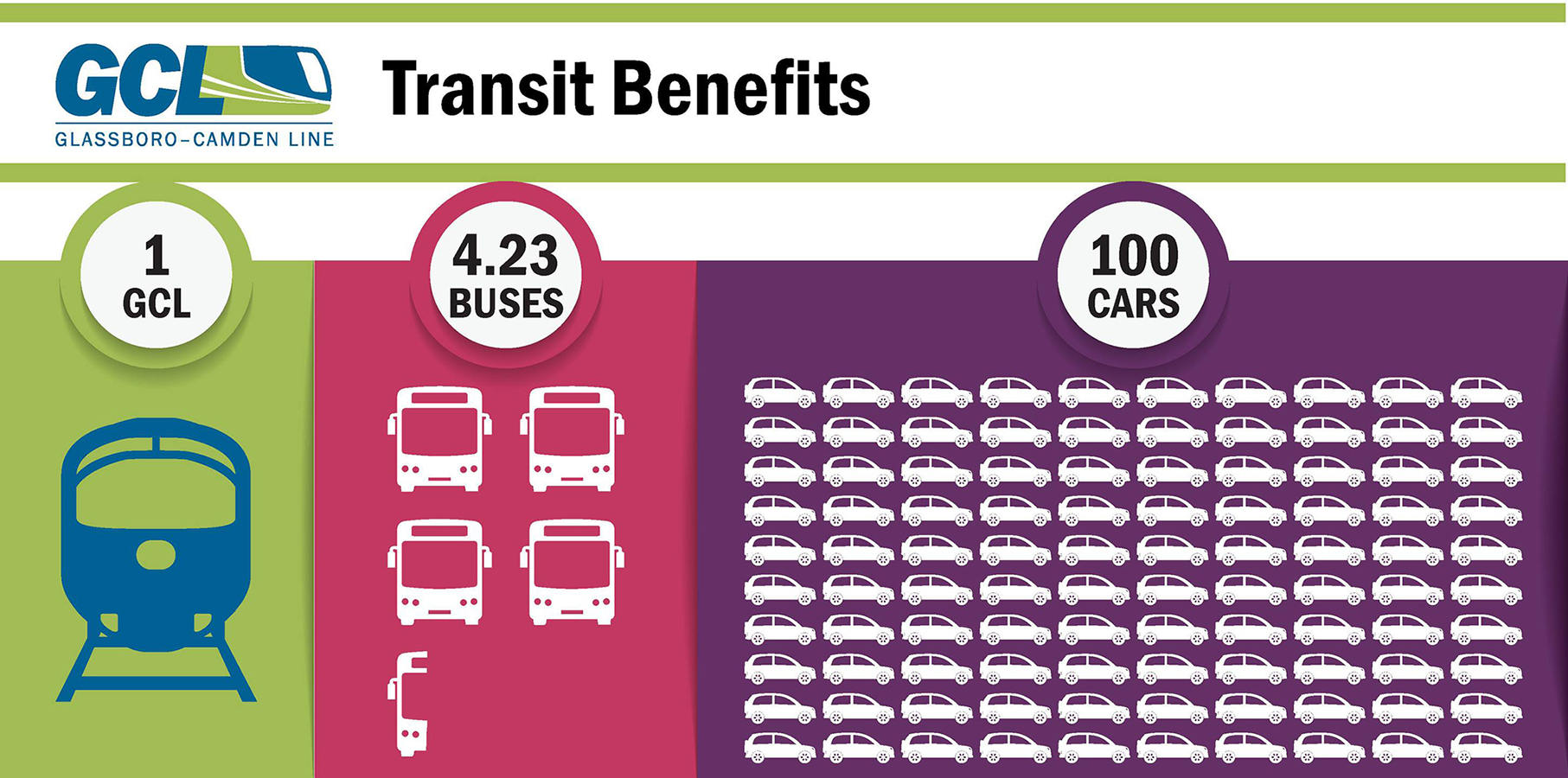 Posted on July 17, 2023
Each GCL train will carry more than 300 commuters
By comparison, a bus accommodates 71 passengers, while a car transports an average of 3.
With less cars on the road, travel becomes faster, cleaner, and more efficient for all of us sharing South Jersey roads.
The GCL will consolidate commuters into one vehicle, reducing traffic jams and providing improved transportation options for those who live, work, and play in Camden and Gloucester counties, enriching the overall quality of life.