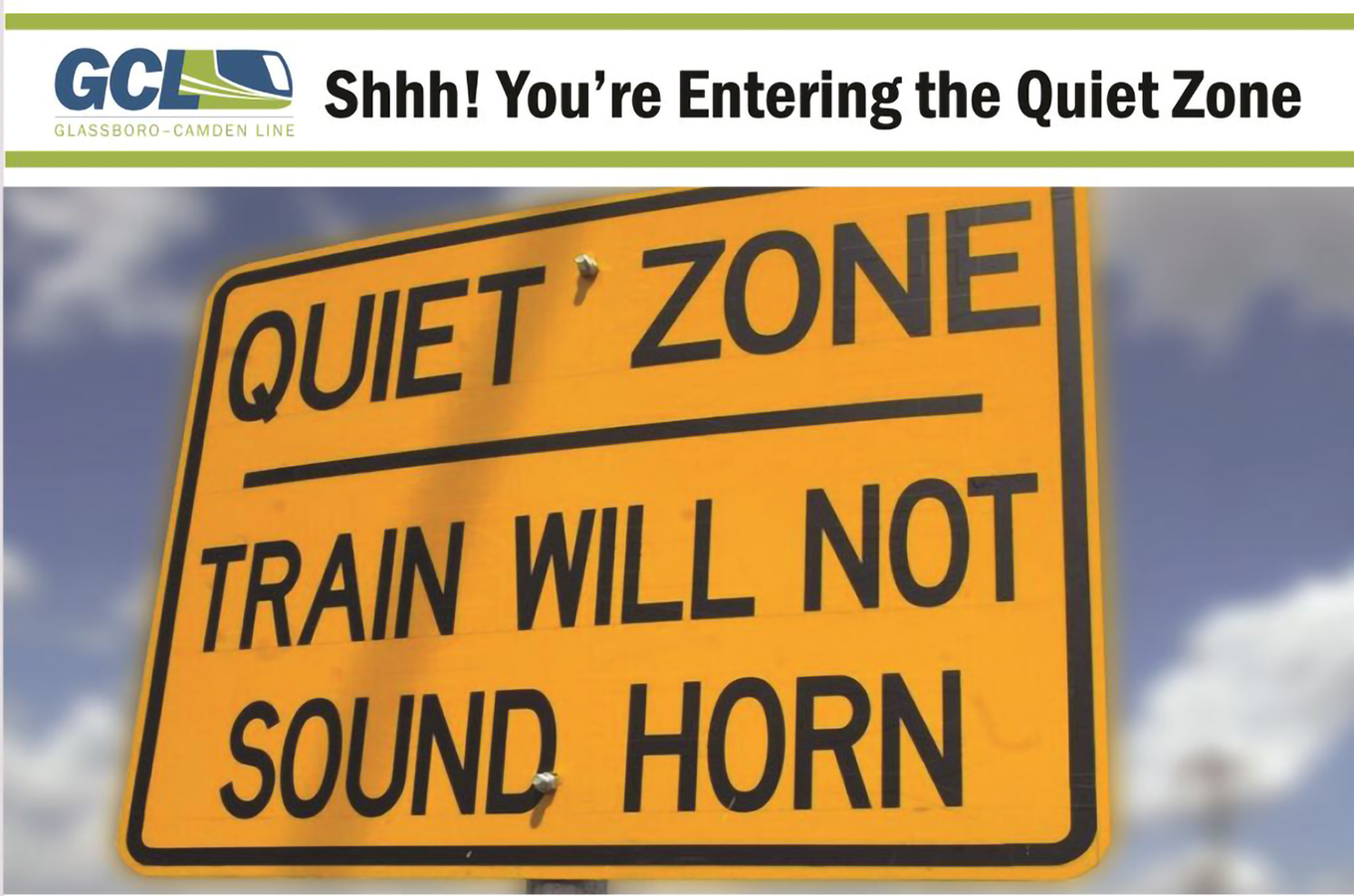 Posted on July 17, 2023
Shhh! You're Entering a Quiet Zone!
To alleviate concerns about the noise levels associated with the new GCL, quiet zones are being coordinated along the alignment. What's a quiet zone? It's a section of the rail line where train horns do not routinely sound. This applies to freight and passenger trains alike.